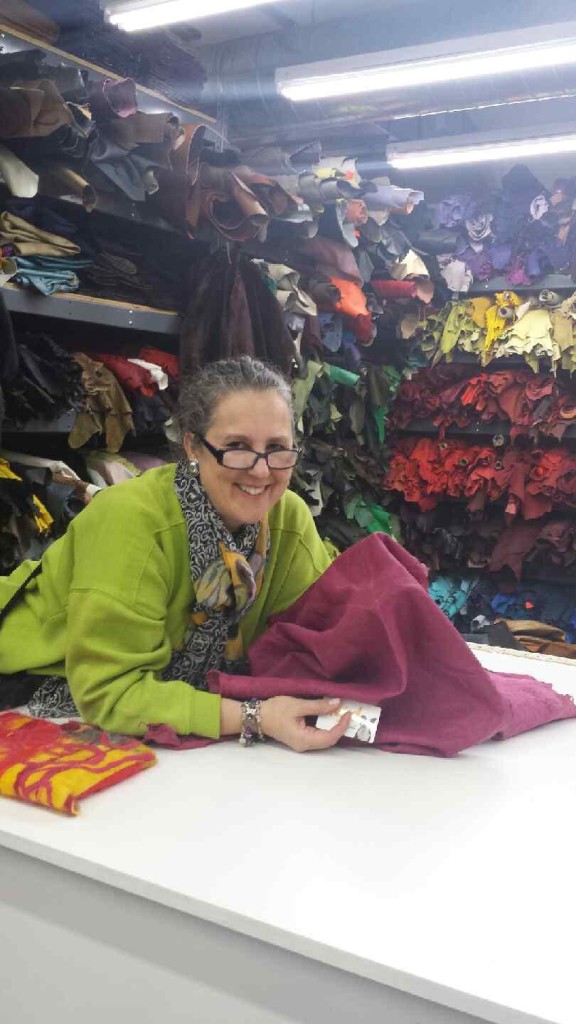 Valerie Koppenhaver, President
Valerie comes from a heritage of sewists..both her mother and grandmother were longtime seamstresses.  She graduated from Northern Illinois University with a degree in Textiles and Clothing with an emphasis in design and began working for Minnesota Fabrics (now Hancock) for 2 years as a home economist teaching their classes and demos and decorating the windows. 
Taking a break from sewing for a while, she became a flight attendant for United Airlines, but as fate would have it, that brought her back to sewing again.  While there, she met another flight attendant who had her own couture business in the area and began working for her, sewing,  cutting leather and suede and flying to New York to shop some of the finest fabrics from around the world. 
The rest is history…she sews clothing, puppet costumes and sometimes the puppets themselves, an occasional quilt, and lots of handmade items, mostly with a nod to upcycling.  Also an Master  Gardener, natural themes and flowers appear in much of her work.  Contact her at: president@asgchicago.org
Deanna Lood, Treasurer
Contact her at: treasurer@asgchicago.org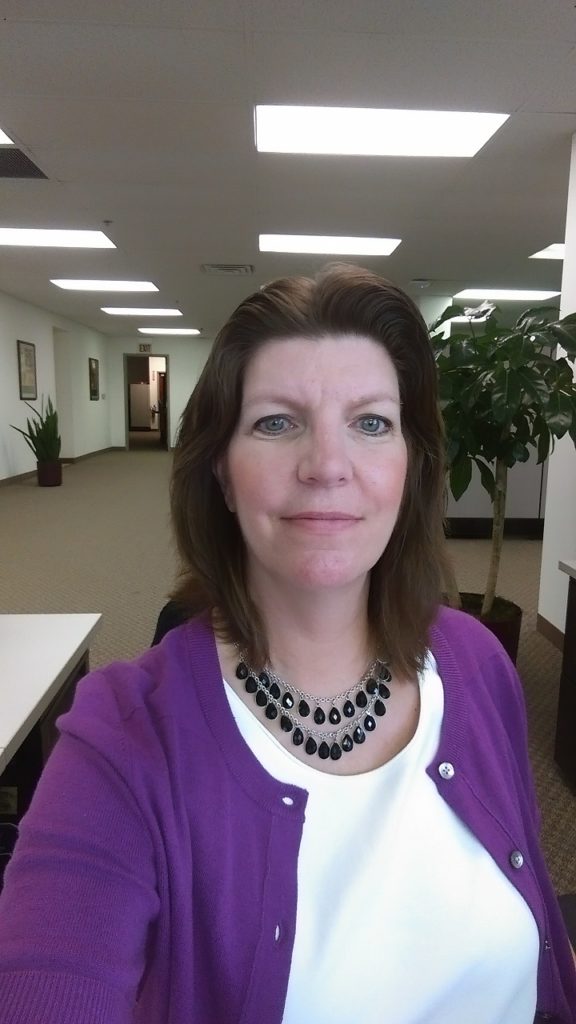 Kathy Sweeney, Neighborhood Group Coordinator, Secretary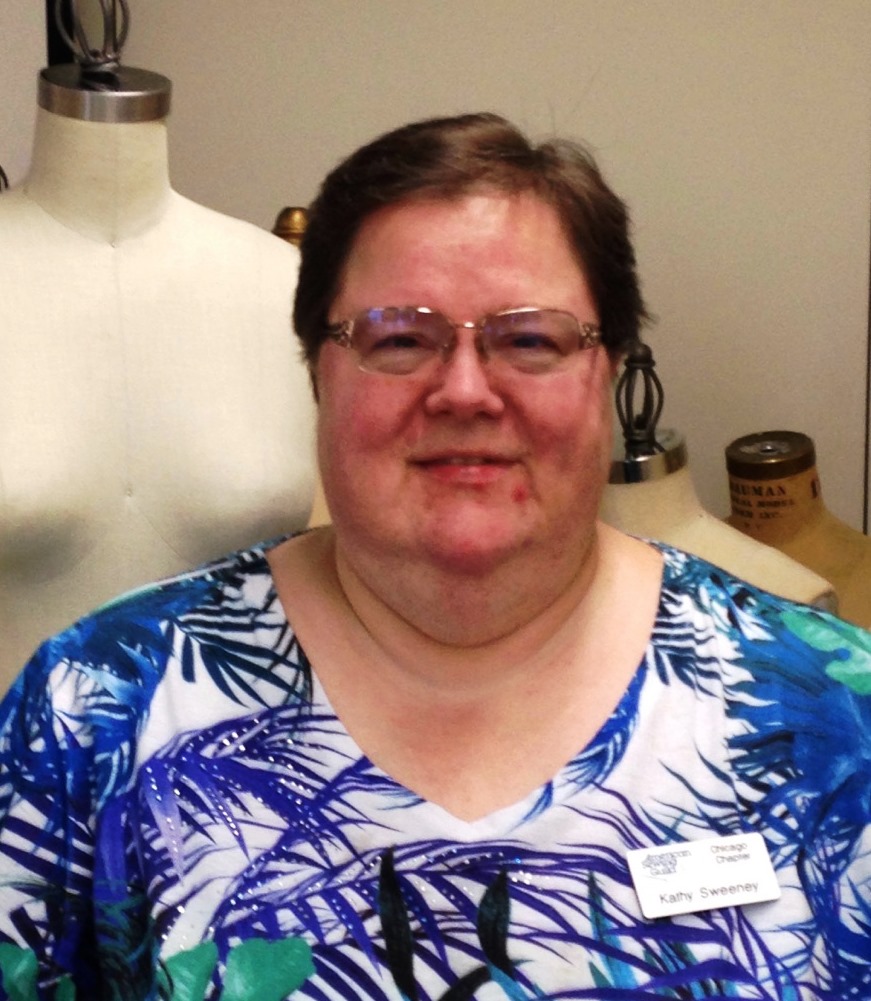 Contact her at: neighborhoodgroups@asgchicago.org
Stephanie King, Retail Liason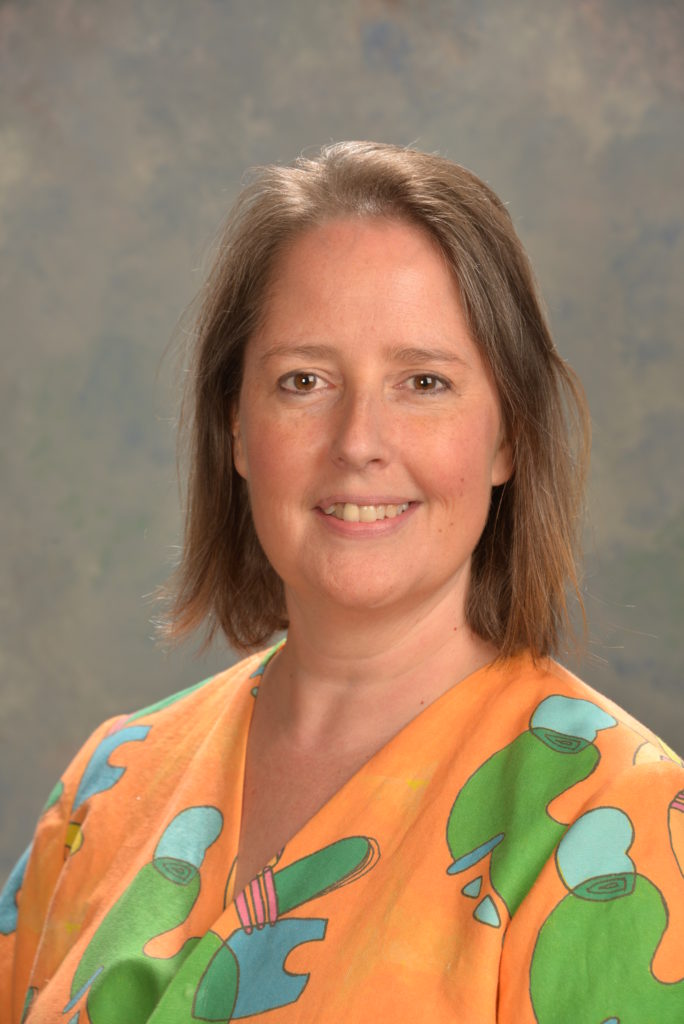 I have been sewing for as long as I can remember! Both of my grandmothers sewed for a living and my great uncle was a furrier in NYC. He specialized in pulling the pelts and designing the fur coats and accessories.One of my most fond memories was my mother and I designing and sewing my wedding dress, ivory satin with a lace overlay and tiny pearl heart buttons from my grandmother. I now design and sew all my own clothing and enjoy blogging about my sewing adventures at 10sewingmachines.blogspot.com
Contact her at: retailliason@asgchicago.org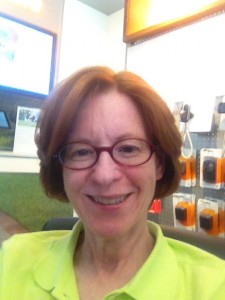 Elizabeth Houlihan, Education
Elizabeth learned to sew by making doll clothes from her mother's remnants.  She sewed most of her own clothes in high school but sewing was put on hold when she went to college. She graduated from the University of Illinois with a degree in Biology and from the University of Chicago with an MBA. She then passed the CPA exam in Illinois. She worked in public accounting and later corporate accounting. She met her husband in the church choir and they started a successful medical supply business together. Sewing came back into her life after a 20 year hiatus with the birth of her son. Since then she has improved her sewing skills by taking seminars and workshops. She has also taught herself pattern drafting and other couture sewing techniques from books and videos.Her main sewing interest is garment construction. She also enjoys knitting small items as gifts for family and friends. 
Contact her at:  education@asgchicago.org.
Carla Brownell, ASG Chicago Chapter Editor
Contact her at: newslettered@asgchicago.org
Susan Kenski-Sroka, Community Service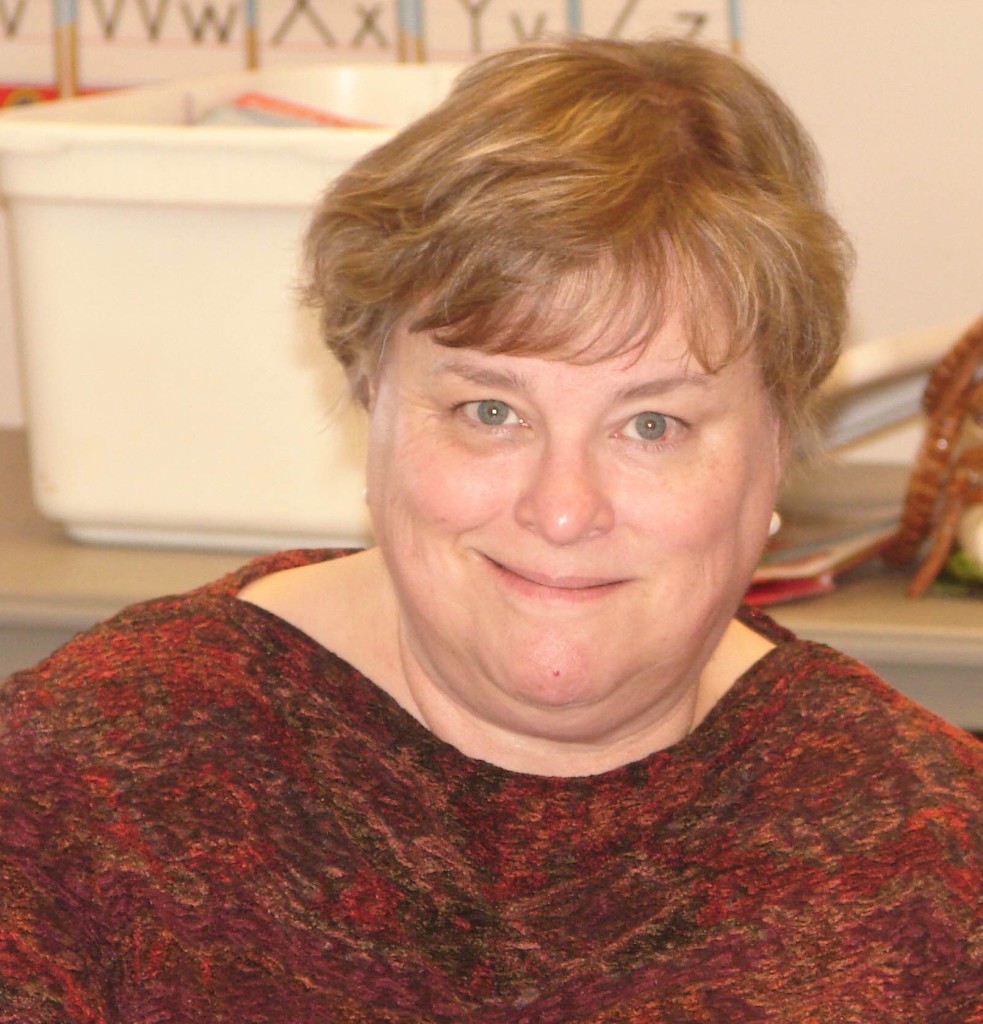 I started sewing in Girl Scouts, sewing clothes and made lot of my clothes through college. I remember trips to downtown Chicago to buy fabric and also buying fabric at my local W T Grants and JC Penney.  During that time, I also started hand piecing quilts with my mother and grandmother. All of this got put aside with marriage and couple of kids but by the late 90's the quilting bug had returned, and now sewing for myself is on the horizon.
Contact her at: communityservice@asgchicago.org
Priscilla Schwoerer, Membership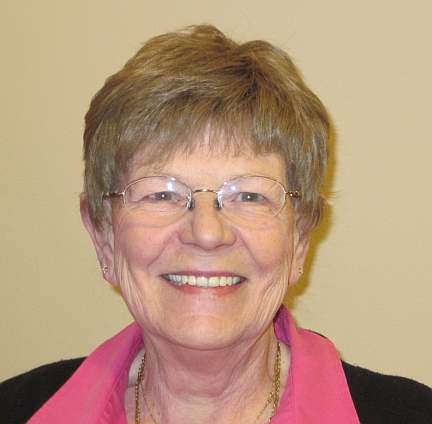 My mother and grandmother were both sewers and I started sewing in 6th grade when schools still had home economics classes. My first project was a gingham oven mitt, and I still remember stitching straight lines on three layers, every three squares apart. Now, it is called quilting, and we had to tie knots at each end. I am a terrific at tying knots.
I enjoy the process of choosing a design and fabric and making it yours. After acquiring pattern making software in 2003 it opened a whole new world of fitting, a lot less work and stress. Since then, I have added an embroidery machine and am trying to master digitizing. I also enjoy knitting (with a knitting machine), crochet and watercolor painting.
Since joining ASG in February of 2004 I have served as Neighborhood Group leader in Arlington Heights for many years and now serve as co-leader. I also served on the ASG Chicago board as Treasurer for 6 years, newsletter editor for 2 years and webmaster for 5 years. Looking forward to the future, I see good things on the horizon.
Contact her at: membership@asgchicago.org
Sheila Cisko, Webmaster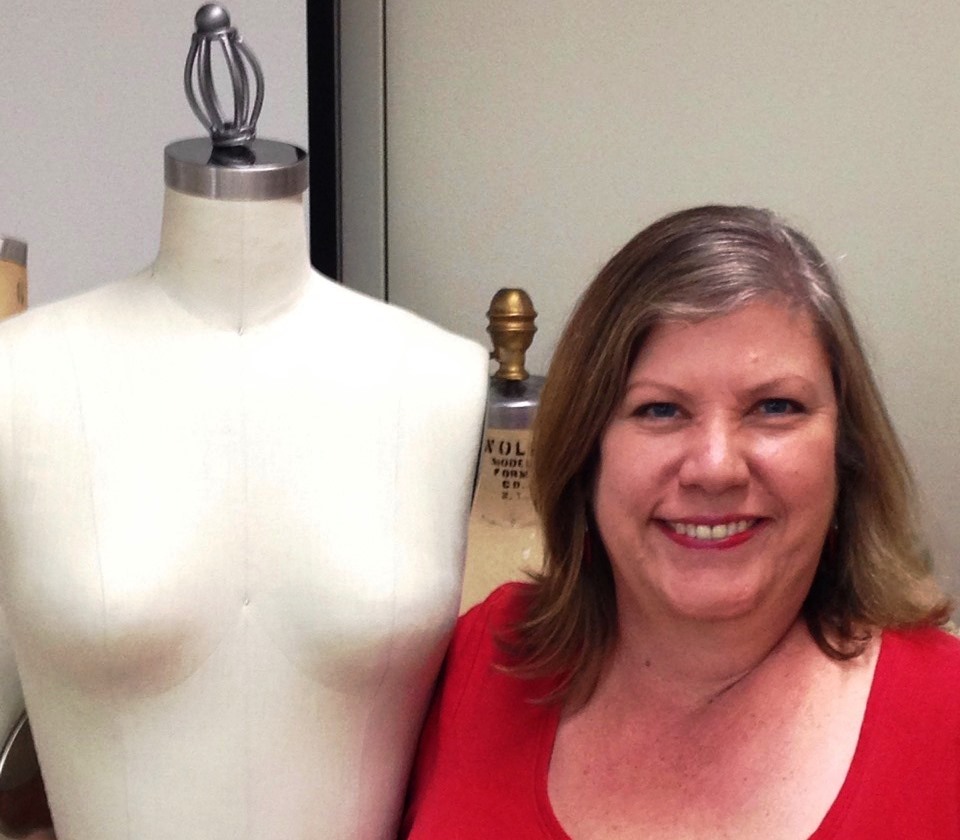 Contact her at webmaster@asgchicago.org